Event Introduction
From July 21, 2022, to September 21, 2022, BITMAIN will issue antique ANTMINER coupons to all its purchasers to reduce the carbon footprint to create a green mining ecosystem.
Miners will receive coupons for sending back the applicable models, which will be disposed of in a harmless and environment-friendly manner. Let us act now to reduce energy pollution, promote green energy, and the sustainable development of the mining industry to realize carbon neutrality.
Applicable Models
During this event, the specific applicable machine models are as follows, purchasers will receive a certain amount of coupons:
ANTMINER S1
Condition Requirements
Miner integrity: 2 hashboards, 1 fan; The miner must be have a wholly assembled chassis; Each hashboard must have 16 BM1380 chips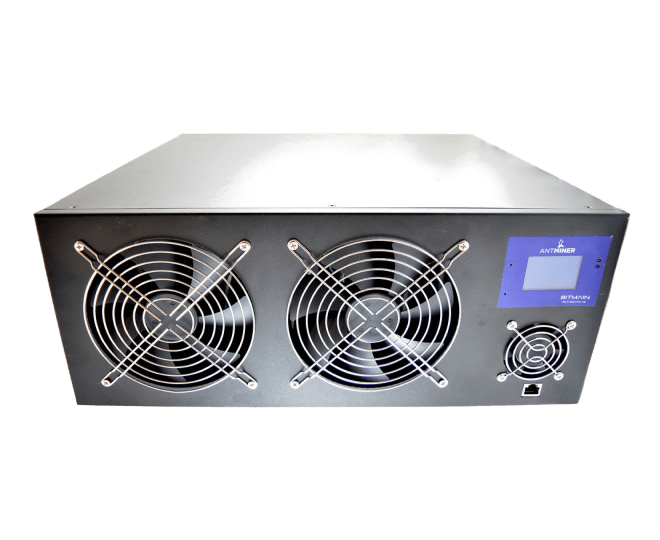 ANTMINER S2
Condition Requirements
Miner integrity: 8 hashboards, 4 fan, 1 power supply; The miner must be have a wholly assembled chassis; Each hashboard must have 64 BM1380 chips.
Reward Rules
The definition of "Direct Purchase": The miner is purchased directly from BITMAIN and must provide the original proof of purchase.
The definition of "Indirect Purchase": The machine is not purchased directly from BITMAIN.

All coupons issued in this activity have no restrictions for use, which can be stacked and 100% paidfrom the payables from BITMAIN's official website. The coupons will be valid for one year.

The coupons can be used directly in BITMAIN's official mall or transferred to other accounts for consumption. The specific usage rules must comply with relevant laws and regulations.

For additional clarifications, please contact BD sales managers, or send an email to support-cs@bitmain.com.
If you own the applicable models, kindly enter and submit your application.
Redeem Coupon
Disclaimer
No fees will be charged with the ANTMINER Reward Coupon campaign, however, participants will be responsible for all transportation fees and other miscellaneous costs while sending the miner to BITMAIN's designated delivery location.
1. Not all models and machines are eligible for this event, even if they are eligible models, the final coupon amounts are decided by BITMAIN's assessment based on the miners received, thus during the whole process of acceptance, BITMAIN reserves the final right to refuse the miners or limit its quantity for any reasons, which includes but is not limited to the return of miners or retention with BITMAIN without providing any coupon rewards.
2. Participants in this campaign shall comply with BITMAIN's additional requirements and terms. BITMAIN shall be exempted from liability if the event needs to be suspended or adjusted due to force majeure or other special reasons. BITMAIN reserves the final right to change or adjust the rules of this promotion to the extent prescribed by law, and the relevant adjustments or changes will be published in BITMAIN's official website timely.