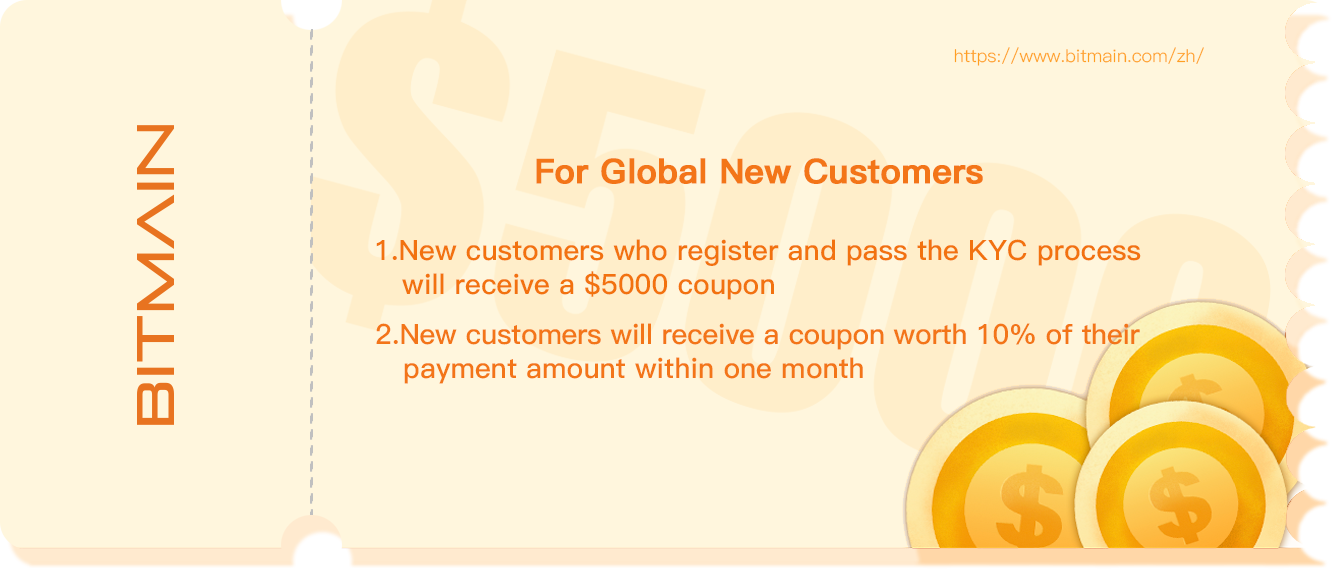 Rules Explanation:
1. New users who register during the event and pass the KYC process will receive a $5000 miner coupon.
2. New customers who complete registration, KYC, place an order, and make a payment during the event will receive a coupon worth 10% of their payment amount.
3. The issued coupons are applicable to all available ANTMINER models, valid for 6 months, and can cover up to 30% of the order amount.
4. Coupons will be issued to your account within 2 weeks after the event period ends.
5. New customers are defined as users who placed their first order after May 1, 2023.